Mānoa Falls Trail is a 1.6 mile "up and back" scenic trail located near Honolulu, and features an enjoyable hike for all ages and skill levels. All members of your travel brigade will enjoy climbing rocks and crossing mild streams, but take caution that this is a muddy path and is not stroller or wagon friendly!
Located in Honolulu, O'ahu, the Mānoa Falls Trail winds through a lush Hawai'ian tropical rain forest filled with movie scene locations from Jurassic Park and LOST. But as we mentioned before, the trail can be quite muddy, so proper closed toe footwear is recommended. Unfortunately, swimming is not allowed in the pool at the base of the waterfall but the views alone justify this easy hike. This area receives significant rainfall so check the weather before going to avoid flash floods.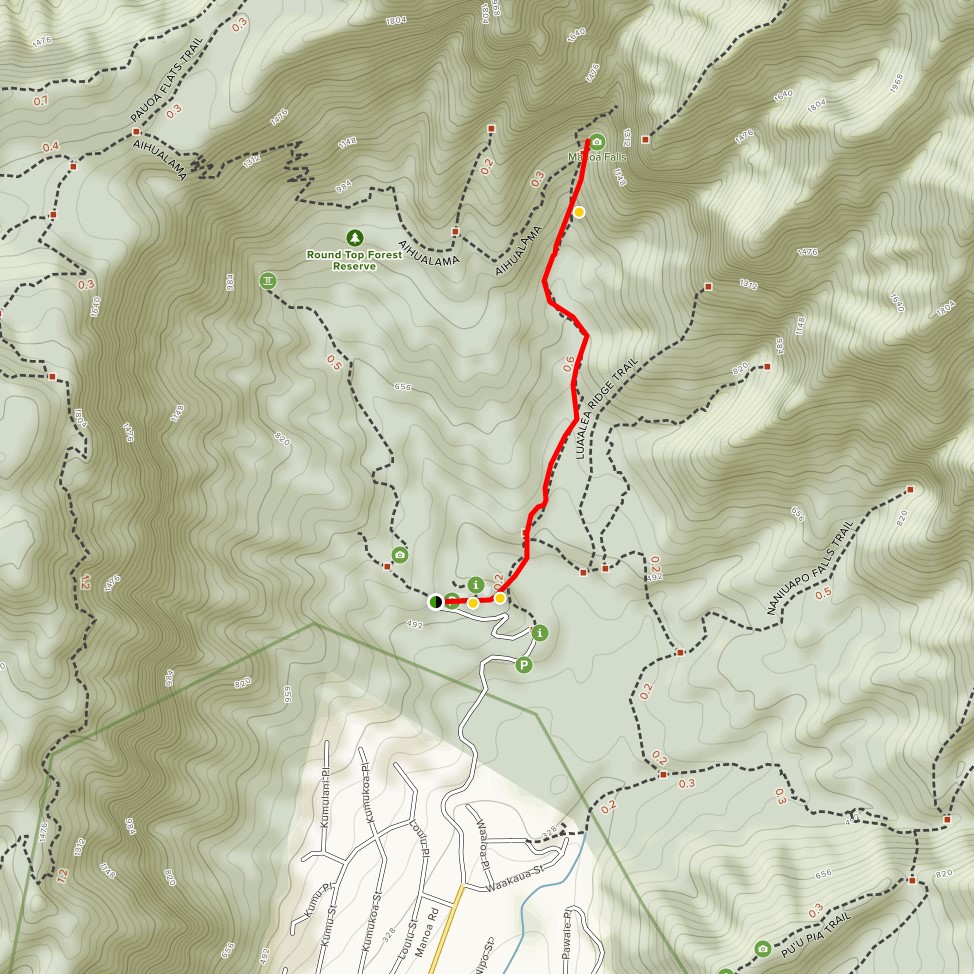 The trail head is a short drive from downtown Honolulu and can be accessed at the end of Mānoa Road. There is a $5.00 fee to park. Visitors might also be interested in the nearby Lyon Arboretum and Botanical Garden which preserves endangered Hawai'ian plant species.
Our homes in Kailua are just a short drive down the road to this beautiful hike. Explore our collection and book your Hawai'ian getaway today!